See You at Drupalcon DC 2009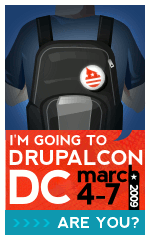 I'm going to Drupalcon DC 2009! I managed to get my ticket at the early-bird price of $125, tickets are now $250 each.
I'm really looking forward to the trip. I've been to the capital of at least twenty other countries, but I've never actually seen Washington, DC. This will be a great opportunity for me to see my nation's capital city.
I'm planning to co-host a BoF session entitled "Guilt in Open Source Projects" with Dave from Advomatic. The session is a spin-off of a session I led at Open Everything Hong Kong, "Guilt in Open Organizations".